Tool grinder accuracy for tool grinder manufacture
As a tool grinder manufacturer, it is important for us to understand how tool makers can use our machine tools to make the tools they need.Si lai fu Lin mainly through the following two generous surface to meet user needs: one accuracy satisfaction. The other is efficient machining of complex tool shapes. 
Users of the product requirements are increasingly high. Including the noise of machine tools, stability and reliability requirements, in the final analysis on the machining accuracy of the tool requirements. But the emphasis here "precision" does not refer to a knife precision, for machine tool manufacturers. "Precision" represents the accuracy of the maintenance, to ensure that a period of time to manufacture the tool accuracy are the same. Even if there is stability, also a very small range.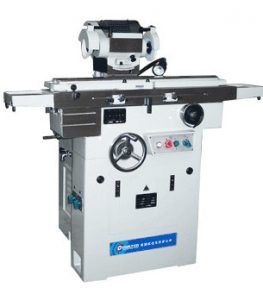 Accuracy of tool grinder
Accuracy is mainly guaranteed by three aspects, first on the machine machine mechanical structure. At the lower stage of design, it is necessary to consider how to ensure the mechanical accuracy of machine tools. Such as the WalterHelitronic series. The bed is made of marble, which not only has an unusually strong vibration resistance, but also has a small thermal deformation. Cast iron bed on its Helitronic BasicHelitronic Power, which can ensure machining process was immovable. In addition, the series of products also adopted a special gantry structure desig. Compared with the general column tool grinder, the series of products have a substantial increase in stability and rigidity. 
Secondly, the choice of spindle drive components on the machine tool accuracy is also very important. Let's use the spindle are relatively coarse, to ensure good rigidity, the application of screw is absolutely big, can reduce wear. Finally, the machine tool has good thermal performance and can not produce dynamic bed components distortion. High speed machining can make the oil temperature rise quickly. How to avoid the hot deformation of the part in contact with the oil is very important. Through a reasonable mechanical structure design, the part affected by the temperature reached a balance. Linking the table and the machine tool, so that the workpiece mobile to prevent contact with the high temperature sector. 
In addition to ensuring accuracy, complex tool shape processing is also a provocation. At present, tool manufacturers are renovating their products faster and faster. And the product shape is more and more complex, which requires a set of flexible software to keep up with their development pace.